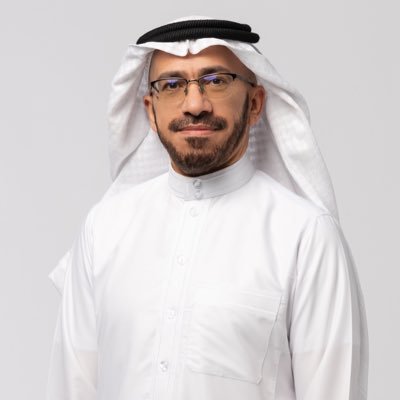 Dr. Abdullah bin Saleh Al-Washmi
Secretary General's Message
Dr. Abdullah bin Saleh Al-Washmi
The King Salman Global Academy for the Arabic Language assumes a great responsibility and honor, represented in its namesake the Custodian of the Two Holy Mosques King Salman bin Abdulaziz. In addition, this responsibility is due to his field: the Arabic language, the language of the Noble Qur'an.

Among the accomplishments of this blessed country (Kingdom of Saudi Arabia) and its great leaders is their great interest in the components of the Arab identity, and their spread of goodwill globally. From this standpoint, the Global Academy came as an extension of these blessed works, in spreading science and knowledge, consolidating the pillars of identity, developing linguistic interaction in terms of planning and technical aspects, preserving the language of the Noble Qur'an, and extending pride in the Arabic language in light of globalization, without compromising on the success related to learning other languages.

It is as if God has prepared the Academy to be among the programs of the wise vision of the trusted Crown Prince, His Royal Highness Prince Muhammad bin Salman. For this reason, the Academy came to work in specialized fields, such as computational linguistics and language policies, in addition to projects in the educational and cultural fields. From each of these four aspects, a group of projects and initiatives has been launched. Some of which have been started, and planning has begun for the rest. Our hope is that the projects and initiatives reach its targeted audience, to achieve the sublime goals of the academy.

It is one of the strengths and honors of the Academy that entrusts its work and founding vision to His Highness Minister of Culture Prince Badr bin Farhan Al Saud (Chairman of the Board of Trustees of the Academy), who monitors achievement, urges quality work, broadens horizons for the Academy, and inspires all employees of the Academy to provide what reflects the true image of the Saudi scientific sphere, and the capabilities and means provided by the government of the Custodian of the Two Holy Mosques.

The Academy's team will work hard to achieve the set goals, and serve the Arabic language and its identity with everything possible, in order to strengthen, empower and promote it, and to establish it as a bond of national and Arab identity.

Finally, this is an invitation addressed to specialists, experts, stakeholders and those interested in our Arabic language, individuals and institutions, to communicate and integrate with the Academy's programs and activities, and to feel our historical responsibility towards our Arabic language. Let us all celebrate more successes, extensions and spread of our language and culture.